6 Things to Consider When Buying a Diagnostic Scan Tool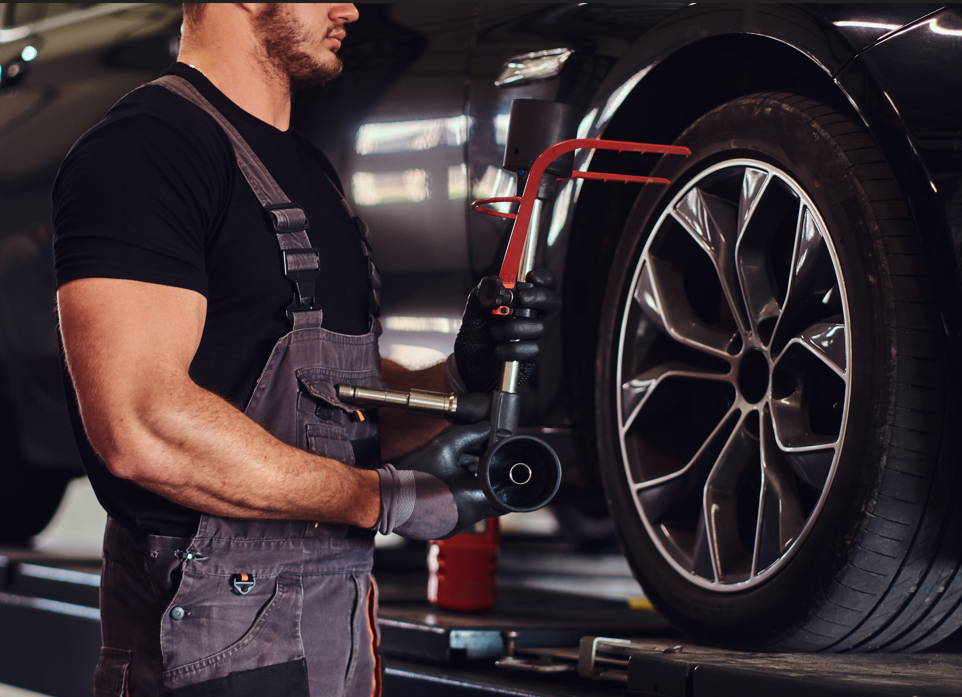 Knowing what to consider whenever you make a purchasing decision saves you time, money, and lots of trouble down the road. This rule also applies to buying a diagnostic scan tool for your vehicles, which could be a daunting task, especially for those with little to zero knowledge of the subject. In order to help you out in choosing the proper scan tool, we've created a checklist of things to consider before picking one.
Before looking into the criteria for choosing the perfect diagnostic scan tool, you need to answer a few questions, as the answers to which could drastically affect your purchasing decision.
Why do you want to buy a scan tool?
You first need to identify the reason for investing in a diagnostic scan tool. Whether it is for some do-it-yourself repair projects or professional auto shop services, there is a huge market with varied options to choose from. If you just want to have a basic understanding of what is going on with your cars and let the mechanics handle the issues, then you probably don't need a high-end scan tool that will offer you in-depth maintenance advice or even let you do resets. In this case, an entry-level OBD2 scanner that reads out data and deletes fault codes should satisfy your needs, whereas an advanced scan tool would come in handy if you plan to carry out the diagnose-and-repair yourself.
What vehicle will you use the scan tool for?
It's worth taking the extra time to double-check if your vehicle's year, make, and model match the vehicle coverage of the scan tool. Though most modern cars have the OBD2 system, there are still some older vehicles that utilize OBD1, so make sure the scan tool works on yours. Most OBD2 scanners will work with American vehicles made in or after 1996, and European vehicles produced after 2000. Are you using the scan tool on cars, trucks, or both? Cars and trucks don't share the same OBD2 ports, therefore, you should consider getting a scan tool that diagnoses cars and trucks if you have both.
The more functions and features a scan tool has, the heftier the price tag. If you are working with a tight budget, look for devices that meet your intended use. For instance, choose an inexpensive scanner like this one that comes with crucial features such as active tests and oil resets, etc. Meanwhile, we recommend you check out the more advanced options if budget isn't your primary concern. Features like diagnostic troubleshooting, maintenance advice, and wireless connection may only exist in the premium scan tools.
After you've answered the above questions, you can start doing research based on the following aspects:
For someone who's not car savvy, a cheap generic scanner with bare-bone features like displaying/deleting a numeric fault code won't be much use. More expensive ones come with enhanced capabilities such as live data graphing, bi-directional controls, and maintenance tips and advice from expert technicians. Even the most experienced mechanics can benefit greatly from these top-tier scan tools, which help them quickly troubleshoot their client's car problems. Usually, the richer special functions a scan tool has, the higher the cost. However, the availability of those special functions is fully dependent on the year, make, and model of your vehicle. Not all car owners or DIYers need a jammed-packed scan tool with special functions. Make sure that you'll be using most features of the scanner you're getting. Read up on the fine print from the manufacturer, scrub a few forums for information on your specific vehicle, and watch product review videos.
How the diagnostic scan tool connects to the vehicle is also a huge factor that you should take into account. A scan tool can be connected to the vehicle via a wired connection, or a wireless connection over Bluetooth. Each method has its pros and cons. The wired one has in and out connectors for connecting to the OBD2 port of the vehicle and the device itself. One of the biggest pros is their stable and strong connectivity. While the limitation would be the length of the wire, so mechanics have to perform the diagnostic job inside the vehicle. On the other hand, a wireless scanner gives you much more mobility when you diagnose the car/truck. The obvious con may be the higher cost than the wired ones.
Not all scan tools work with all vehicles. It's important to examine whether the scan tool you have in mind is compatible with your own cars/trucks or the range of the vehicles your shop usually services. People who have several makes and models of cars can get more bang for their buck if they choose an automotive scanner that covers most of the vehicles they own or service. But keep in mind you can't actually count on one single tool to do everything for all your cars/trucks. That's why many auto repair shops have different tools for different cars. Also, the execution of certain diagnosis and repair tasks has to be done with factory tools.
Many scanners on the market are pretty straightforward, and you can get the hang of them very soon. Toolmakers also constantly post new instructional videos and update their user manuals to help flatten the learning curve of their products and make a mechanic's life easier.
A manufacturer can make their scan tools better and better with regular software updates. However, most scanners out there require a subscription fee to get updated yearly. Depending on the seller's offer, you often enjoy 1-3 years of free updates for an array of vehicle brands. Some sellers do provide lifetime free software updates, which adds more value to your investment.
6. Ongoing Technical Support
After you've purchased the tool, it's likely that you would encounter difficulties in the process of using it, so remember to check the availability of technical support before you hit the "order" button. Talking to a professional technician in real time makes all the difference, as some problems could take hours to solve if you solely rely on answers found on the internet.
With all the available options on the market, one can feel overwhelmed. But the perfect diagnostic scan tool really depends on your intended usage, skill level, vehicle brand, and budget. The last and best advice from us would be to do more research, so as to make an informed and confident purchase.