A Beginner's Guide to Flipping Cars for Profit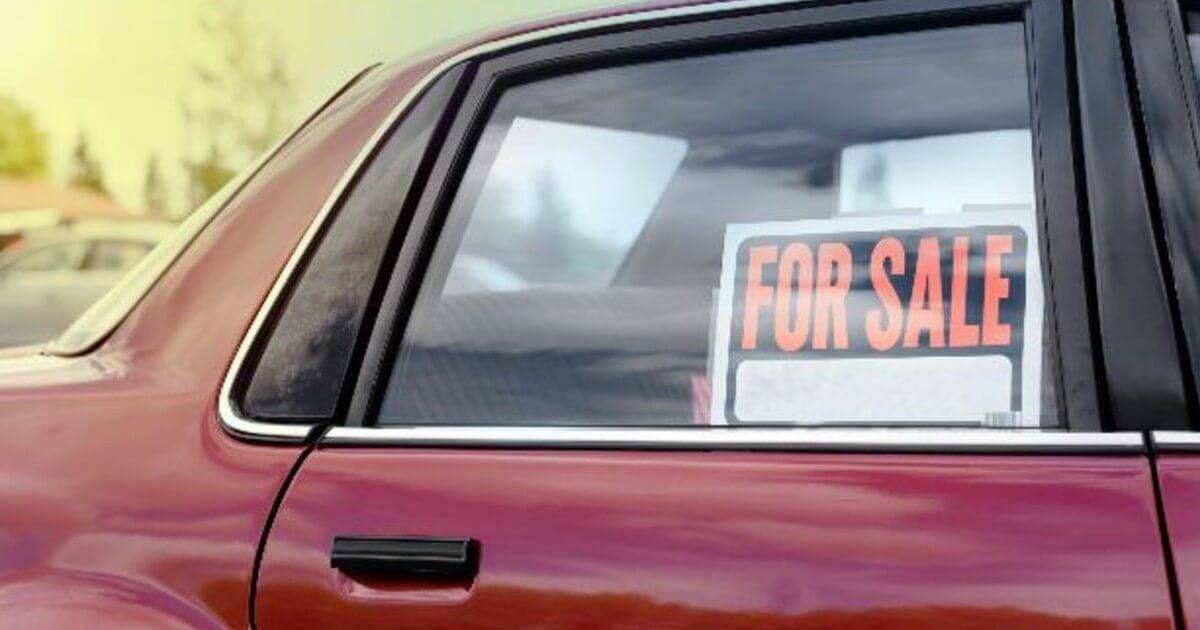 Nowadays, it seems everyone is looking for a side hustle to diversify their income. One of the easiest ways to do so is turning your passion into profit, therefore, it would be an excellent idea for us car enthusiasts and/or seasoned DIY mechanics to get into the business of car flipping. The essence of flipping cars or any commodities is to buy low and sell high. It's basically purchasing undervalued vehicles and making a profit from fixing or repairing them to a higher market price. Many people have been flipping cars to make some extra money, and some even make a living out of it. Keep reading if you're interested in pursuing this potentially lucrative side gig.

Before Buying and Selling Cars for Profit
Flipping cars isn't just about buying low and selling high. There are other important aspects involved in the business. First of all, you have to be familiar with the vehicle laws in your state, such as the maximum number of vehicles you can flip per calendar year without getting an auto dealer's license, or how long you can keep the car without registering it. Most importantly, the art of car flipping lies in how to purchase truly underpriced cars, and how to make them up to par for resale in your local area.
After checking out your state regulations and making sure that you'll be flipping cars legally, now it's time to start looking around for inexpensive, fuel-efficient used cars by respectful brands such as Honda, and Toyota.
What to Look for and What to Avoid:
When buying a used car, one of the most important things to look for is low mileage. A low-priced car with less than 100,000 miles on it usually is easier to flip. The more mileage a car has on it, the more likely it will need some serious fixing or repairing. If you're just starting as a car flipper, try to look for cars with mileage of no more than 200,000 miles, which allows for a higher profit after paying the necessary expenses.
Understanding the resale market value of a used car in different conditions helps you determine if you should choose the car to flip. Before deciding on which year, make, and model to flip, research as much as you can on its trade-in value, factoring in the vehicle's history and repair expenses. Also, you can ask around to see what the car is selling for in your local area so that you have a solid idea of whether it's worth your time and effort. As a first-time car flipper, you should try to avoid bidding on cars that normally don't sell well because of the local climate.
3. Vehicle History Report
It's crucial that you get a detailed vehicle history report before purchasing the car to flip. Run the Vehicle Identification number or VIN, through a service like CARFAX or AutoCheck, which should give you comprehensive information about the vehicle, such as accident history if there's any, its registration status, and the like. Whenever some suspicious alerts came up regarding the car's conditions or legal issues, it might mean that you should look elsewhere.
4. Full Inspection and Test Drive
Trusting the seller's words completely is not the best practice for any business, so you shouldn't, either. Try your best to inspect the vehicle, take a look at the exterior, and check the interior for any weird smells. Make sure that there are not any existing electronic issues or severe mechanic problems that could kill your flip profit. Do a test drive to "feel" the running and hear the sound of the engine, or plug in a portable OBD2 scanner to generate a diagnostic report and see if any fault code appears.
Bluetooth scan tools will be your best friend if you decided to flip cars. Hiring another mechanic to diagnose and do minor fixes will diminish your profit. If the sellers allow, inspect the car as thoroughly as possible. Go over the most important components such as the radiator, transmission, brakes, tires, etc. It's always a good practice that will prevent you from buying the seemingly low-priced car to flip.
How to Prepare the Car for Flipping
1. Detail It from the Inside Out
Used cars are often the ones that needed some love, so prepare to get your hands dirty and get them to shine again. Put yourself in the shoes of a potential buyer - a perfectly running car with shiny paint usually gives them a positive impression, more trust, and confidence in your offer. Use a detailing service if you don't have the time, skills, or tools to do it yourself, but your expenses on the flip will also increase.
2. Diagnose and Do the Necessary Fixes
To most used car buyers, certain flaws are bearable. For example, a broken electric seat might not be a deal-breaker. Remember your goals of flipping cars, know your target profit margin, and focus on the essential repairs. Ask your trusted mechanic to identify the real issues of the car, or ascertain the problems yourself with a reliable and easy-to-use diagnostic scan tool.Owning a more advanced scanner helps you to pinpoint the causes of the blinking CEL(Check Engine Light) faster, as well as to work out your most cost-effective response. Research the meaning of the fault codes that pop up on YouTube or vehicle forums. Should you clear the codes using the scan tool to turn off the warning light, or do you have to fix the problems?

3. Take Pictures and Write the Listing
Buyers are typically attracted to high-quality and informative pictures, especially for online listings. Train yourself to be a good photographer. Invest in a professional camera setup when your phone isn't doing you justice. Stunning photos of the car, from the exterior to the interior, to everything in between, will set your listing apart from the rest. As for the information on the listing, be as descriptive and honest as you can. Be sure to include vitals like the engine and transmission type and mileage. Throw in any special features that the car offers, such as a sunroof, or third-row seating. You should also mention in your listing the car's conditions. Just be straightforward, and it will save you and your potential clients valuable time.
Choosing where to list your car is also crucial. Depending on the vehicle types that you flip, the target audience may vary. Popular online listing sites such as Craigslist, eBay Motors, and FaceBook Marketplace are where lots of people shop for common used cars. Utilizing these resources well can quickly get the car in front of your ideal potential customers. A "For Sale" sign on the windshield of the car also can be an effective advertisement, and you never know who is scouting the neighborhood to buy used cars. So, try to be creative, try community notice boards, newspapers, etc.
4. Price the Car and Close the Deal
Use a car appraisal website like Edmunds to estimate how much the car's worth. Also, scroll through other listings similar to your vehicle's year, make, model, and conditions, then you should have a ballpark figure for the pricing. If you're someone who's really good at negotiating, then you could price the car slightly higher than the other listings with similar offers. Normally, a buyer will try to talk your price down, so you should have a rock-bottom price in mind during the negotiation process. After all, car flipping like any business could easily turn out to be a terrible deal if you aren't careful with the return on investment.
The car flipping business, for the most part, can be very lucrative, but it might not as easy at the beginning. If you love cars, have basic mechanical knowledge, and don't mind getting a little grease on your hands, then the car flipping business could totally be your perfect side hustle. Just remember to follow the guideline about flipping cars in your state, pay your taxes, and be honest. Good luck!